The other day, our dishwasher stopped working. It was stuck at 1 minute and not turning off. So after searching the Internet, it was obvious that multiple people had the same problem. The forums recommended taking the dishwasher apart and replacing the entire control board. But that is where the forum help ended, except for one person saying that if there is a black spot on the control, it means that a 6V relay had burnt up. So, my dad took the dishwasher apart and ta-dah, here was the black spot: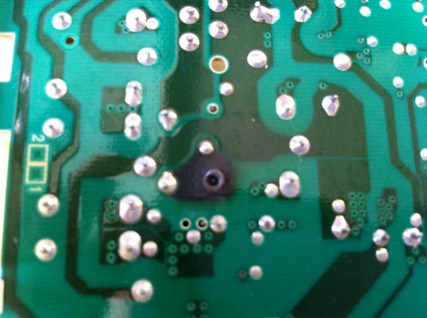 A picture of the case with the control board, opened: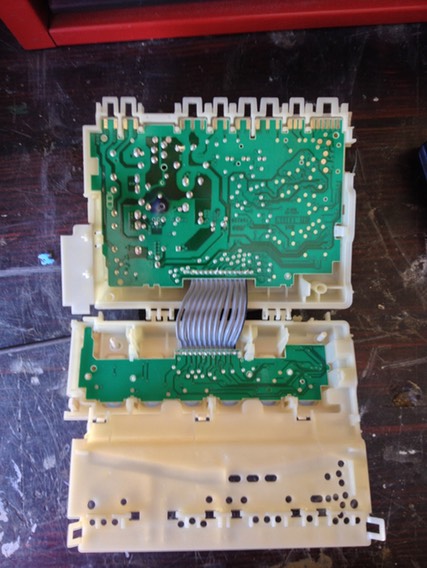 This is me desoldering the broken part: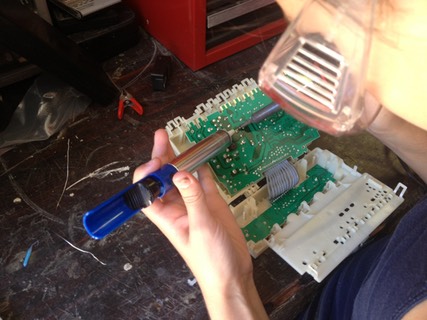 My dad did some more research and found a $1 replacement part (the 6V Relay) at All Electronics instead of the very expensive replacement control board, which was $159.
This is me putting in the replacement part: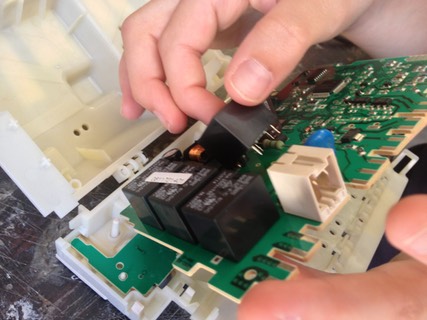 Later, with one soldering joint, the part was in and my dishwasher was up and running!
Here's a front photo of my Very-Happy-dishwasher: