Structure Sensor
Project Completed: November 2014s

The perfect companion to 3D printers has arrived! The 3D Structure Sensor, created by Occipital Labs, is past its beta phases and is now open to the public!
3D scanners are exactly what they sound like. Instead of scanning sheets of paper, they scan things (you, me, dogs, rooms, etc.) and convert the images into 3D files. The Structure Sensor attaches to the iPads and iPhones with the lightning connector and is the first (and only, as of now) mobile 3D scanner.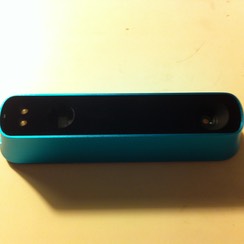 The Scanner works by bouncing structured infrared light off of objects to determine their position, size, and shape. It connects to apps on the iPad to compile the object. Some available apps pair with the iPad's camera to create 3D color replicas of objects.
Two apps that I enjoyed using for this are itSeez3D, Inc.'s "itSeez3D" app and Occipital, Inc.'s "Scanner - Structure Sensor Sample" app, which is just a sampler, but it still is able to scan quality 3D objects.
Here is the box that the scanner came in: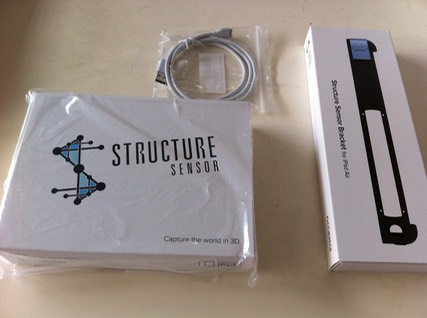 Here are the things that come in the box: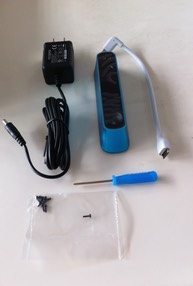 Here is an image of the Structure Sensor with the optional iPad mount: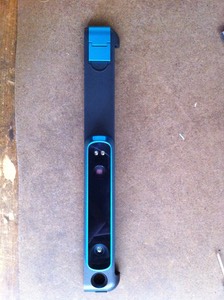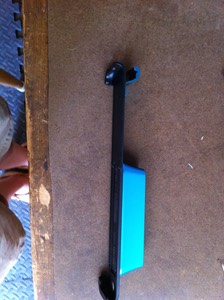 I scan objects to 3D print such as statues, pets and people's heads, and sometimes I scan a room for demonstrational purposes. The scanner can do all of this easily and well, something that I find very cool and potentially useful.
Overall, I like the Sensor a lot, and use it all the time. The only downside is that since it is still early in the app development stages, there aren't that many apps for it yet. Otherwise, it is easy to use, comes with everything in the box (except for the iPad :) ) and I give it a 5/5 VeryHappyRobots.
Here is a link to where you can purchase the Structure Sensor and the bracket...
Here is a link to where you can purchase the iPad…