My Blog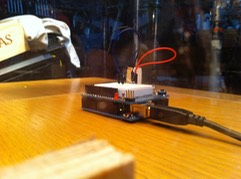 This year, for my science fair project at school, I decided to measure how the color of a roof affected the temperature inside a house.
To make the model house, I designed the walls on a program called Inkscape, a vector-based drawing program. I moved the file over to a lasercutting software, and cut it on a lasercutter at my hackerspace. 
Here's me on the lasercutter: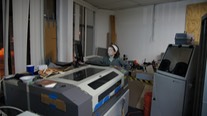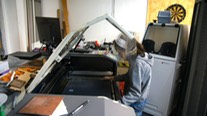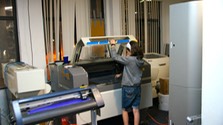 To monitor the temperature inside the house, I used the Arduino hooked up to a thermistor that relayed data back to my computer.