My Blog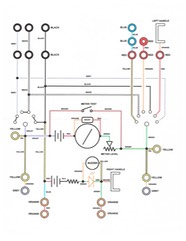 Before starting this project, I researched to check if anyone had made a similar project in case I could use some aspects of their designs. I found similar boxes, but most of them had a 1-meter layout instead of the 3-meter design that my client had emphasized.
The main idea that I gleaned from these designs was the resistance meter being an analog-style ohmmeter based on an ammeter wired in parallel with a 1 ohm resistor and with a 1.5 volt battery, adjustable with 5Ω, 10Ω, and 100Ω potentiometers. …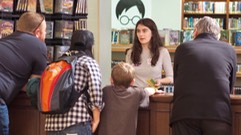 Had so much fun today presenting along with 45 other makers/groups at the Downtown Los Angeles Mini Maker Faire at the Los Angeles Central Library! With over 1500 in attendance the Faire was a total success. There were so many cool projects and people. I had such an amazing time!