a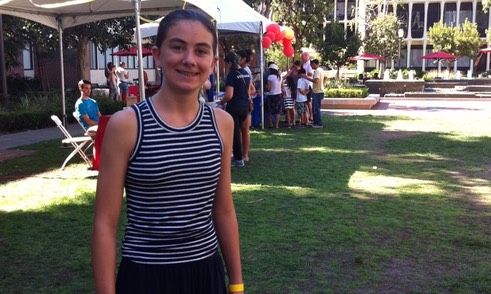 I just returned from the USC Viterbi School of Engineering's Lasers 4 Ladies event. I met many awesome scientists and students of engineering, demonstrating projects such as an explanation of Newton's theories of light, a project titled "See Sound - Listen to Light" (an electrical project converting sound into electricity into light and back into electricity and back into sound), a water fountain showing the bending of light in liquids, and many more.
Lasers 4 Ladies invited middle to high school girls in grades 5-12 to celebrate the United Nations' International Year of Light. This week, the scientific community is holding International "Introduce a Girl to Photonics" Week.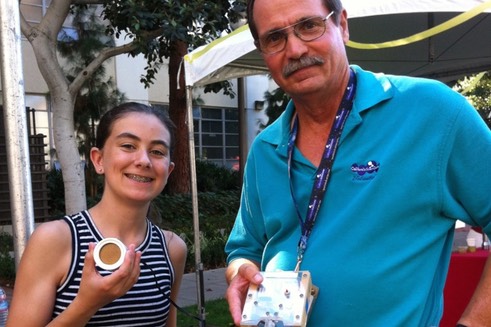 I am inspired to build the "See Sound - Listen to Light" LED Modulator Circuit, which was demonstrated to me by Niels Thompson, a retired engineer.
I'll look forward to the next Lasers 4 Ladies!!!!!